ANDERSON Construction specializes in the design and construction of clean room facilities in Ventura County and surrounding areas, such as Santa Barbara, Calabasas, and West Valley, CA
One of ANDERSON Construction's key specialties is helping clients achieve their vision of a building that expresses the culture and values of their organization. Full-scale renovations offer a chance for existing buildings to serve a new purpose, fitting the evolving needs of the occupants.
Throughout 2016 we have been performing ongoing renovation at Meissner Filtration headquarters in Camarillo, CA.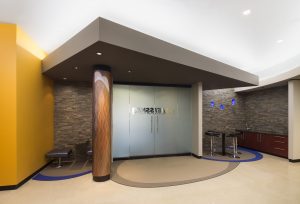 The ANDERSON interiors team is highly specialized in understanding the complexities present in interior construction. Major building redevelopments with occupied tenants, strict budgets, tight schedules and a quality build are areas of strength for our team. The scale of the projects we undertake ranges from small remodel work to large manufacturing facilities designed from the ground up, in both core-shell space and occupied buildings.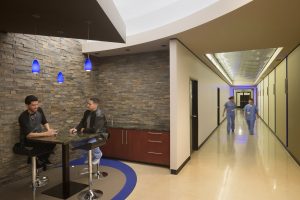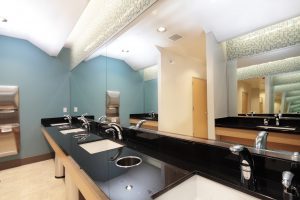 Currently our team is completing a full strip of the framing which includes the plumbing, electrical, lights, and tile in several facility restrooms.
Upgrades include energy efficient LED lights, water conservation fixtures, waterless urinals, concealed sprinkler heads, new tile flooring, and plumbing. We are also upgrading the walls with glass tiles to achieve a modern look, complimenting the aesthetics of the building.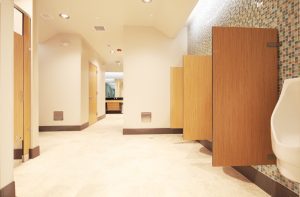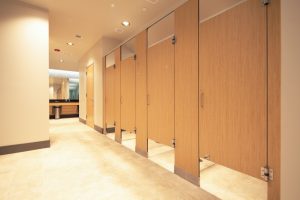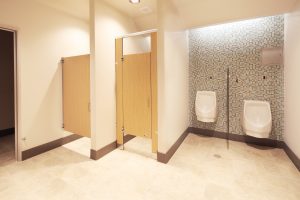 Tenant improvements and full scale renovations should not only be made for aesthetic purposes, but to fit the company's culture and mission. We work harmoniously with architects and engineers to achieve our client's vision.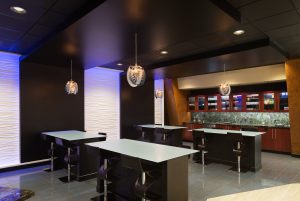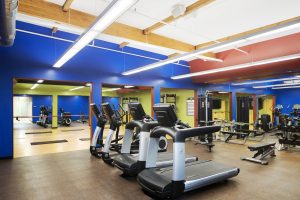 From corporate interior space to cGMP laboratories to manufacturing facilities, the diversity of our experience has allowed ANDERSON Construction, Inc. to be ready for any challenge that arises. Experience gets the job done in a timely, cost-effective manner. Our talented teams and seasoned senior project managers provide our customers with a smooth and enjoyable construction process.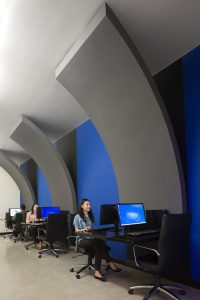 We love what we do, and take great pride in our ability to perform beyond what is expected or thought possible. Challenges inspire innovation, and with innovation comes knowledge. With decades of knowledge from working in almost every category of our field, ANDERSON Construction, Inc. takes on any challenge with ease.