ANDERSON's creative approach to client service has enabled us to successfully construct a wide variety of commercial buildings, including manufacturing, multi-story office, pharma, clean rooms, food facilities, and warehouses. 
From small, economical facilities for start-up companies to complex pharmaceutical laboratories, ANDERSON's proven expertise as a general contractor gives you a construction team equipped with planning, coordination, constructing, and validating even the most technically challenging, complex laboratories and office facilities. We're dedicated exclusively to providing commercial construction services to Santa Barbara and Ventura counties, from Goleta to Calabasas.
Some of our recent projects include: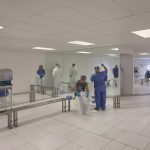 Clean Room Design and Construction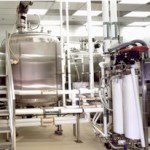 cGMP Validated Pharmaceutical Manufacturing Facilities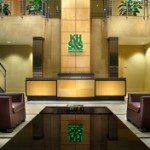 Tenant Improvements & Building Remodels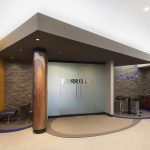 Office Buildings With Interior Construction & Parking Structures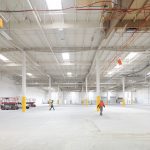 Warehouse Building Remodelling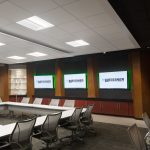 Corporate Office Renovations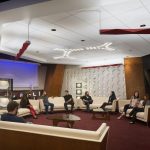 Corporate Interior Renovations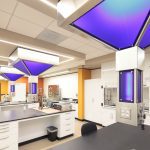 Laboratories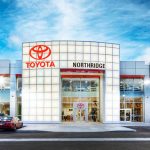 Automotive / Dealerships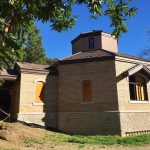 Religious, Worship & Institutional Facilities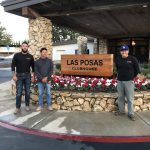 Country Clubs
In 1996, ANDERSON pursued and acquired construction projects in the commercial sector, specifically bio-pharmaceutical cGMP validated clean room facilities. Clean rooms are contamination-free environments where high-tech manufacturing and assembly take place as one of the many projects. The ANDERSON team of experienced construction managers and engineers address all clean room government standards and client design specifications at the pre-construction stage, ensuring that the FDA compliance regulations are met resulting in a timely, cost effective product.
ANDERSON's management and staff's construction practices are consistently responsive to the highest level demands of the particular client. From high rise to low rise, industrial to commercial, and pharmaceutical to entertainment facilities, ANDERSON gives equal importance to every rigorous detail of every project.
ANDERSON Construction, Inc. is a construction company that will work closely with the discerning client, assisting in architectural design needs with specific or unusual requirements. Because of their experience with many diverse projects, they can resolve issues before they become problems. That experience is crucial when design specifications change within the course of the project. ANDERSON Construction, Inc. is comprised of talented, highly competent staff capable of anticipating the needs and changes at every step of the construction process.
Public Facilities is a project specialty that necessitates safety of operations, innovative problem solving, cooperation with other contractors, and site operations. The examples cited here are:
14 story, 470 room hotel with four levels below grade parking, two restaurants, and a retail plaza.

Olive Street bridge in Los Angeles, CA

The Getty Center's North Entry Parking Structure, Building Complex, and Cooling Tower in Brentwood, CA
ANDERSON construction specializes in large tenant improvement projects. Our scope of work ranges from ground up development to interior build-out for office, industrial, and retail users. Projects are successfully completed by applying our well-reputed team approach, coupled with our passion for unique details. We act as a team and our priority is to achieve our client's goals within their time frame and budget requirements.
Our staff consists of highly trained construction professionals who understand the changing agendas of real estate owners and users in lease and contract negotiations. Our staff is often able to foresee potential issues within a chain of events before they arise and resolve these issues before they become serious problems.
As a general contracting firm, ANDERSON Construction, Inc. has the diversity and experience needed to produce state-of-the-art automotive facilities. Our project list includes Toyota Car Dealerships in Northridge, California; Mesa and Tucson, Arizona. We pay close attention to the newest developments in showrooms, sales arena, service garages, and parts storage.
At ANDERSON Construction, Inc. our success is measured by not only the quality of your completed facility but also by the quality process by which we get there. We understand that the tangibles of the project; dedication to teamwork, focus on client goals, uncompromising quality, and relationships built on trust, are just as important as the building itself.