ANDERSON Construction specializes in the design and construction of clean room facilities in Ventura County and surrounding areas, such as Santa Barbara, Calabasas, and West Valley, CA
3323 Mission Oaks Blvd, Camarillo, CA
One of the single largest pieces of real estate in Camarillo, CA with an existing 400,000 ft² warehouse and office building on a 21 acre site. This project involves a complete remodel of the sitework and building to convert a single occupant building into a multi-tenant function.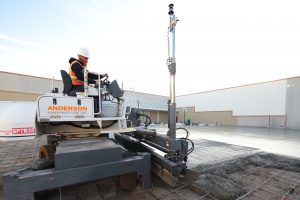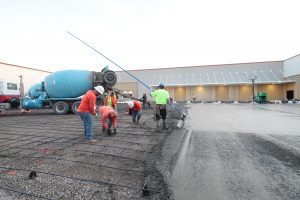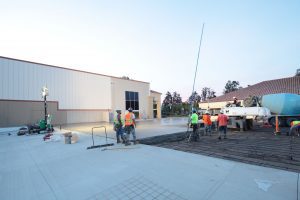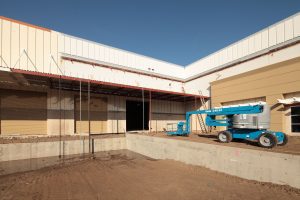 The building was previously owned by Technicolor, and they continue to occupy 100,000 ft² of the building under a lease with the new owner. The challenge of this project is that mechanical, electrical and plumbing (MEP) systems serving a single tenant (Technicolor) need to be maintained for current operations while also being separated for future tenants.
A new electrical upgrade service will be added to this project as well.
We have maintained extreme flexibility between a high-profile client, occupied tenants, an interactive design team and governmental agencies in order to continue the progress of work. An adjoining warehouse tenant had a need for temporary storage and we accelerated completion to accommodate the demand for space.
The design team on this project is JDO+.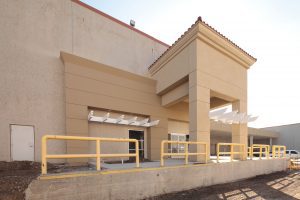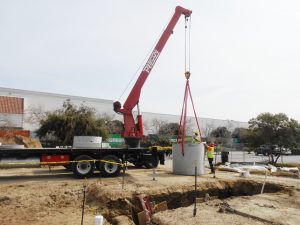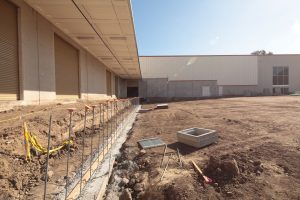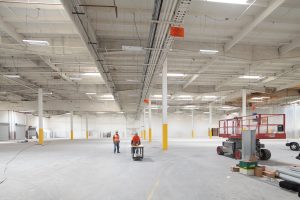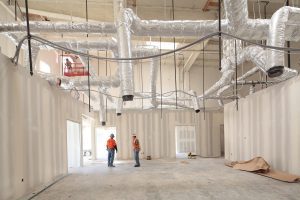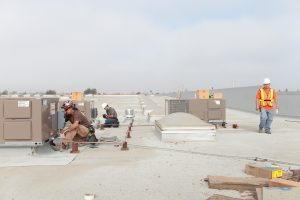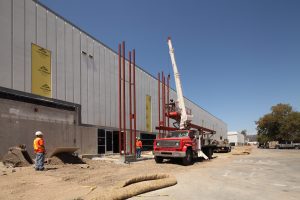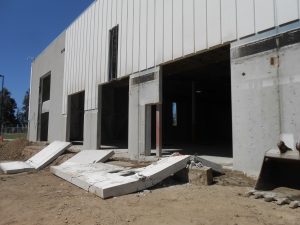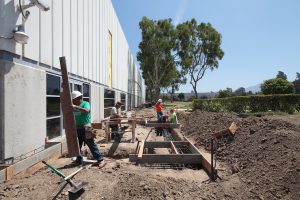 Improving the exterior facade.