When a local gas station realized the majority of their profits were coming from a small percentage of their floor space, we helped them renovate and reconfigure to capture higher margins.
Initially, this gas station included several repair bays, gas pumps, and a very small footprint for retail sales. As the business evolved, the owners realized that the margins in their repair business were getting slimmer and slimmer, while the convenience grocery part of the business was growing in both revenue and profitability.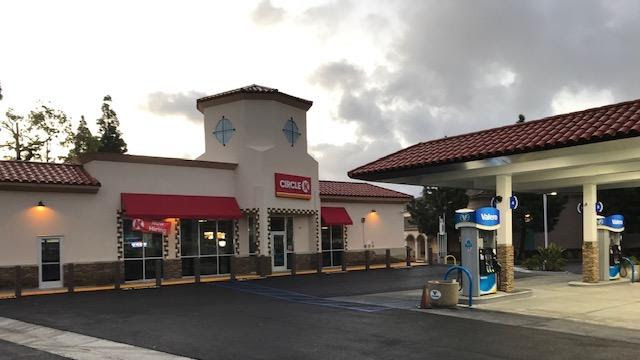 When it came time to renovate the station, they called on ANDERSON to work with a local architect and completely reconfigure the property. Working from a concept design, we collaborated with the owner and architect to prepare a detailed scope and set of construction drawings. We eliminated the mechanics bays, and increased the retail space four-fold. In shifting to a retail focus, it was also critical that the space be more modern, clean, and welcoming.
The project included a complete interior and exterior refresh, updating the pump-area, and paving and hardscaping. We managed to maintain business continuity during the entire renovation, aside from a short shut-down to replace the pumps themselves. The result speaks for itself. The retail space is more attractive to consumers, and has loads more space for additional products and more inventive merchandizing.